A Slife of Life
I saw Rorschach's tweet about slife and thought I'd give it a try.
Wow. It is eye opening. You can read a mans whole life with slife. I installed it Thursday morning.
It didn't surprise me. I more or less know how my days are filled. Here's two and a half days…
07:30 arrive office, make coffee, review yesterday's notes
08:00 read originalsignal.com
08:30 scrum meeting
09:00 write code, compile code, commit code
10:00 bathroom
10:05 write code, compile code, commit code
12:00 lunch
13:00 write code
15:30 bathroom
15:35 write code, compile code, commit code
17:00 answer email
17:30 end of day meeting
18:00 depart office
Saturday, I work from home for half a day.
Mostly, the big gaps in activity are "White Board" time. We have an entire conference area covered with floor to ceiling whiteboards.
Now that I'm using slife, I have this fantasy that everyone I work with will run slife and the results are open for everyone to see. Never gonna happen.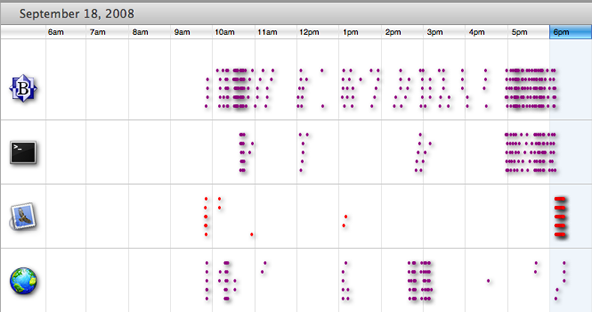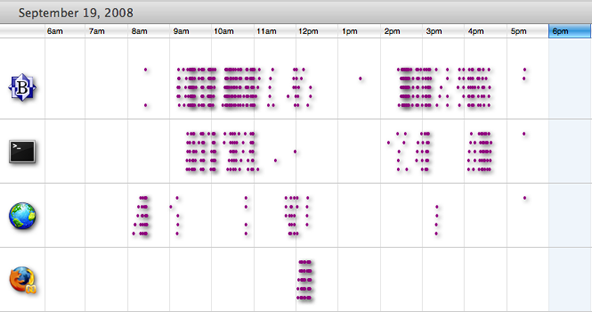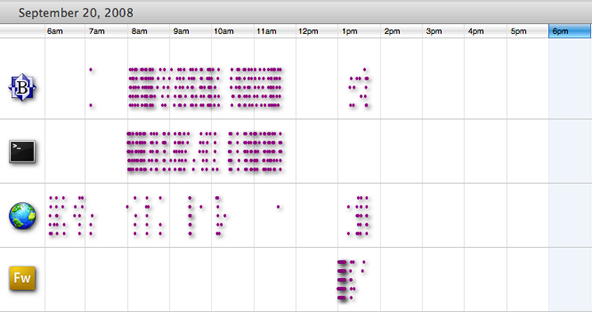 Finally, the fireworks activity on Sept. 20, that's me fumbling about with the screenshots above. 🙂