Monday's at 1PM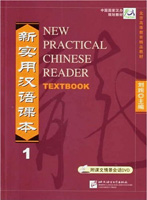 I take Mandarin classes at the Language Studies Institute. While studying Mandarin is fun, I wouldn't say it's easy.
I've opted for the conversational track. We aren't learning the characters; we use pinyin (romanized tranliterations) and focus on speaking. I bought the CDs recently which correspond to my textbook and ripped them to iTunes. Once a week in class isn't ideal; listening to the CDs really helps.
Once iTunes had the tracks, it looked up the album, artist, and track names (i.e., metadata). What a mess. Every CD had it's own mistakes. I set about to correct the metadata. Like I said, we don't study the characters. Here's what I came up with through brute force. It may or may not make sense to a native speaker but I'm smugly pleased with myself. For now.
Name: Lesson n
Where 'n' is the book chapter/lesson number.
Artist: 語学 (北京語)
Artist is set to the book author.
語
学
北京
語
yǔ
xué
Běijīng
yǔ
dialect;
language;
speech
learn;
study;
science
Capital
of PRC
dialect;
language;
speech
Literally, it means "Language Study (Beijing Dialect). It may seem weird but this was in the original metadata. I went with it. Notice that the first and last character are the same but different meaning. An example of how characters change their nuance depending on context. Context is important.
Album: 新实用汉语课本 (第一册)
新
实用
汉语
课本
第
一
册
xīn
shíyòng
hànyǔ
kèběn
dì
yī
cè
new;
newly
practical;
functional;
pragmatic
Chinese
language
textbook
for
ordering
numbers,
e.g. "first"
one;
1;
single
measure
word
Notice the word for textbook, 课本, has two characters. 课 (kè) means class as in 'I take a class in school' while 本 (běn) is the general word for book. Kèběn is a 'class book' or, simply, a textbook. Can you puzzle out shíyòng and hànyǔ?
I interpret 第一册 as meaning 'the first one', as in 'Textbook 1'.
If anyone wants to join the class, contact the school. I'm in the 1PM class. Love to see you there! – 紅豹/redleopard
Language Studies Institute
350 Cambridge Avenue, Suite 100
Palo Alto, CA 94306
(650) 321-1867
inquiry@languagego.com
http://www.languagego.com/