Google I/O May 28-29 2008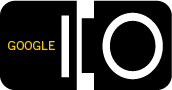 This is a busy week. Monday is a Memorial Day in the United States, ostensibly a holiday. These days, holiday is code for catching up on specification writing, of course.
But on Wednesday-Thursday I'm heading up to Google I/O. I'll be in the social track. I didn't see a single session in social track I want to skip. But one session stands apart as one I simply must see. 'OpenSocial – Scaling and Analytics, Nuts & Bolts' delivered by Nat Brown.
I'll be at the conference both days. If you're at the show, look me up. See you there!